Many celebrity supporters endorse The Gold Shield Campaign. Here are a few: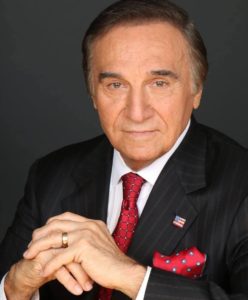 Esteemed, Actor / Writer / Director / Producer. Tony is a proud & patriotic American, and lifetime supporter of Veterans. He is the winner of The New York's Finest Foundation Humanitarian Award and Law Enforcement Support Foundation of America Award, among many others. Tony is the National Spokesman for The Gold Shield.
"Now, more than ever, we must remember those who did and gave so much before"

Listen to Tony Lo Bianco's passion for our Veterans in his reading of the poem, Just a Common Soldier »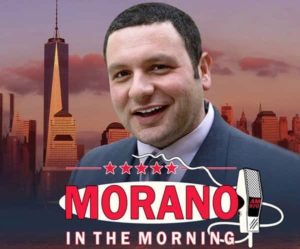 TV/Radio commentator and independent political activist.
"Let's also remember all of the Veterans that have been lost to suicide. There were 7,519 last year alone (more than all the combat deaths since 9/11). You'd think this would be a bigger news story than politicians sniping at one another. This is a tragedy."
Listen to Frank Morano support The Gold Shield on his morning radio show »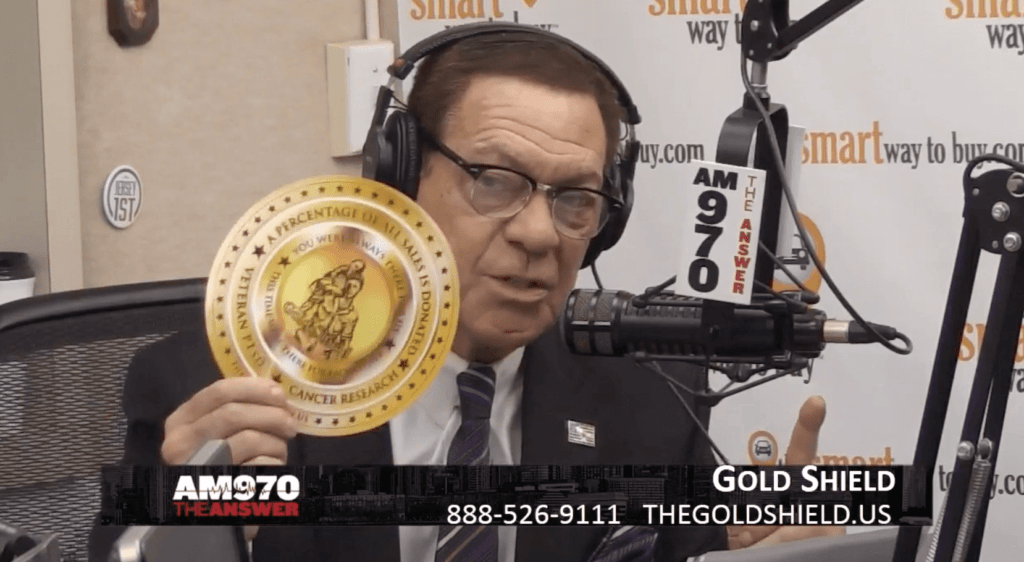 Actor, comedian, performer, a legend on and off the set. While he aids in many causes, veterans are at the top 
Listen to Joe Piscopo endorse The Gold Shield on The Joe Piscopo Show »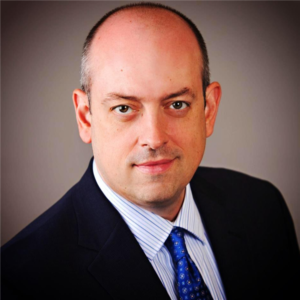 Political/cultural commentator and radio host. 
Listen to Kevin McCullough talk passionately about The Gold Shield on Kevin McCullough Radio »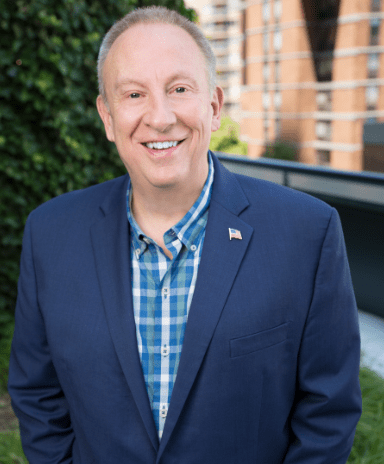 Best selling author, actor, and huge supporter of the law enforcement, military and Veteran communities. 
Mike Gallagher talks about The Gold Shield on his national radio show »
The WABC Family of the top radio personalities dedicated to ending the Veteran Suicide Epidemic has and continues to step to the front line.
Members of our community who are fighting for the same mission as The Gold Shield.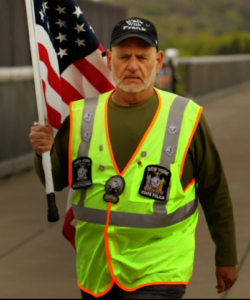 Our leading strategic partner and a person who we are extremely proud to support. Frank is a former Vietnam War infantry soldier, decorated Veteran supporter, and star of the documentary, Walk with Frank. Frank has taken a journey to understand and embrace PTSD. He shares his education of self discovery and mental health with Veterans across the country with the goal of helping more recover.
"We're gonna get there. How we get there is all individual…everybody has their journey"
Watch the official trailer for Walk with Frank » 
The Unknown Vet
The Unknown Vet is a weekly newspaper column written by an anonymous veteran to raise awareness of the needs of veterans, to make the public aware of all individuals and groups that appreciate our veterans and are contributing to making all veterans receive a proper "Welcome-Home."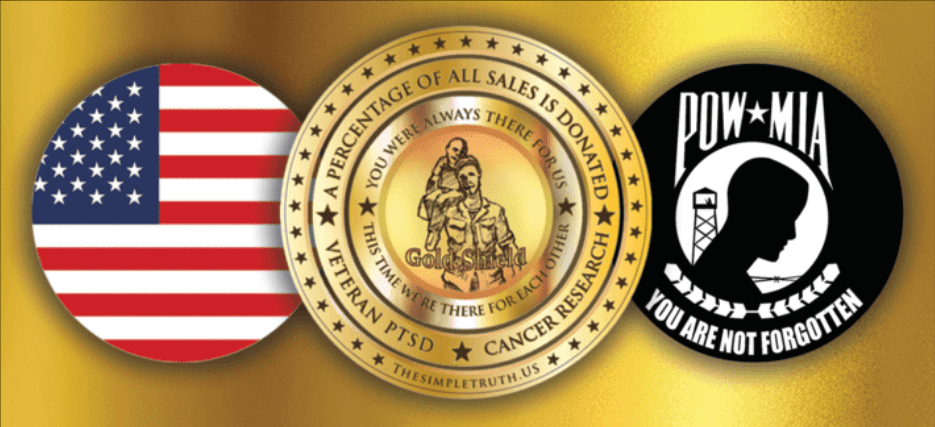 March 4, 2021 | The Unknown Vet

My name is not important
My name is not important. What I have to say is. This column, distributed throughout America, will enable us to finally acknowledge the simple truth, and then actually do something about it. . .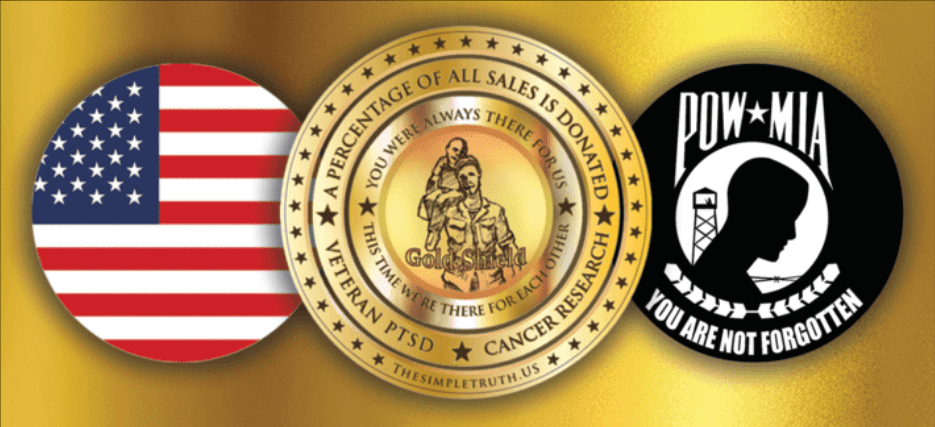 March 14, 2021 | The Unknown Vet

The Good, the Bad, the Ugly
I am pleased to report that as a result of our last column, we have been contacted by a host of Veterans advocates, and a cadre of people-of-purpose, who have been awakened to action. . .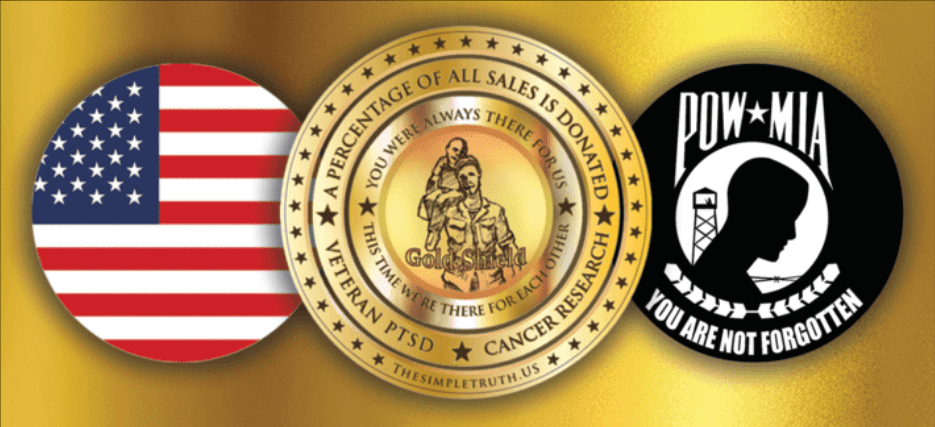 July 14, 2021 | The Unknown Vet
No One Left Behind
First, let me again thank all the readers who have expressed their support of my fellow Veterans by following my words, and joining our campaign to Save Veterans' lives every day. . .