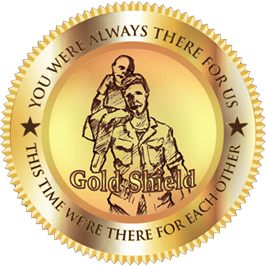 Remember, Gold Shield costs us nothing and gives them everything…
Shop where you see the Gold Shield.
Our Partners are our Gold Shield Members, the business owners and operators who utilize their power to help those in dire need of assistance.
They and their customers gain the satisfaction that comes along with helping those in need, all from going about their everyday tasks, selling and buying goods and services. Every single one of those transactions comes together to form massive change in the lives of so many.