AMOH Mission is to improve the lives
of those affected by PTSD and Veteran Suicide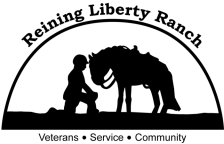 Reining Liberty Ranch provides veterans
with specialized therapy programs
to help Veterans re-adjust to life after war

Dryhootch provides outreach programs and
social events to Veterans, giving our men
and women in need a community to thrive in.
Gold Shield Funding for Cancer Research
The Gold Shield Campaign is funding a variety of Cancer Research and Treatment programs with the goal to eliminate cancer once and for all. The word cancer has been on our lips for far too long and it's time we put an end to it.
The Gold Shield Campaign is active in NY, NJ, and DE.  Sign up today to be part of The Gold Shield Campaign!
If you are not in one of our registered states, we will be registered soon. Contact us now to start the sign up process.